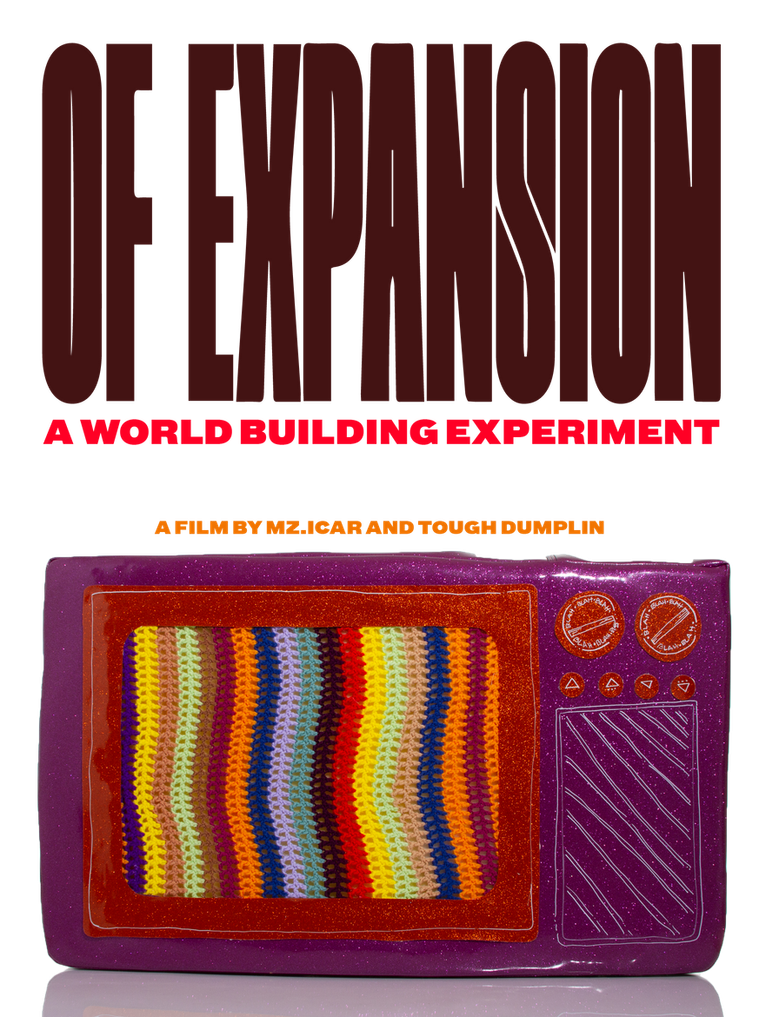 'Of Expansion' is a short film inspired by quarantine musings and art-making.
This is a trippy studio visit follows 2 puppets through a time and space distorted art exhibition. The visit features a collection of collages, photography, banners, textile studies, and mixed media pieces exploring 'what is the ideal scenario and how do we get there?'

Over the last year and a half the Mz.Icar collective has spent time working on studies, manifestations, and visual messages that are prayers for what we'd like to see and feel in the future. Given the intersectional history of oppression, inequity, and violence that makes up the legacy of America, It can be challenging to truly envision our society in an ideal way. This collection of work embodies a vision board that does just that. This group of work focuses on an alternative centricity, It's a celebration of our voice, a lesson in play, and a focus in joy. It draws from the traditions of church banners, propaganda and flags as symbols of things we believe in and have cultural relevance.

Thematically this group of work is an experiment in world-building. It is set out to be a foundational vision board for what could be.
Featuring Rielle Love and digital effects by The Kinardist
HOW CAN I WATCH?
The movie is currently making it's rounds through film festival circuit.
To stay up on screening events joint our mailing list.
...and maybe if you cashapp us $mzicar we'll sneak you a peak and give ya a merch discount.
ABOUT MZ.ICAR
MZ. ICAR is an anonymous art collective, comprised primarily of Black Women. Our name is racIzM, backward. We were established in 2018. Our members comprise of an Illustrator, Photographer, Designer, Prop stylist, Street Artist, and Collage Artist. We started this collective to create works that celebrate Women, Global Blackness, and Play.
ABOUT TOUGH DUMPLIN
TRIS GRAHAM aka TOUGH DUMPLIN is a Brooklyn/Philadelphia-based freelance videographer/cinematographer.
Graham explored his creativity initially as a music producer, providing scoring for television, film recordings and fellow artists.